Register
2020 Fall 2 - Thursday Men's Flag Football - New Territory Flag Football · Male Open
Accepting Team and Free Agents Players Only
MonTueWed
Thu
FriSatSun
6:50pm to 11:00pm
5 Weeks of Regular Season Play (Doubleheaders) Plus 1 Weeks of Playoffs. Ref Fees are NOT INCLUDED in the team fee
Team Fees

Regular

$390.00 per team + $5.00 Processing Fee
Free Agent Fees

Regular

$79.00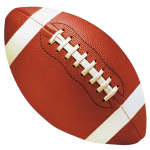 You can pay in full or do a $100 credit card deposit to reserve your team a spot.
Full payment will be due the second week of the regular season.
Individuals can be placed on a team for $65.00
We do our best to place all individuals, but it is not guaranteed. If we are unable to find you a team we will refund you the full amount. Questions about the Free Agent process? Check-out our Free Agent FAQ.
Team rosters/waivers MUST be submitted by week 3 of the regular season.
Men's 8-on-8 screen

12 players on the roster is suggested but not mandatory
Games are played at New Territory Sports Complex in Sugar Land.
League Fee Includes:
Prizes for the league champs (customized jerseys/shirts)

5 weeks (10 games) doubleheader regular season play with 1 week of playoffs - all teams make playoffs of up to 3 divisions (A,B & C) based on the total number of teams and team final records
*$20 Referee Fee is Due EACH Game*
Teams must provide their own flags
If a team has to forfeit for any reason there is a $40 forfeit fee per game. Team is also subject for removal.

For the Fall 2 season only your team has a choice to pay extra and get an NFL flag football jersey, a pair of pocketless NFL flag shorts and a set of NFL flags! All of this for just $79 per player. Everybody from your team must pick the same NFL team to represent.

Email: matt.kacal@gmail.com for more details.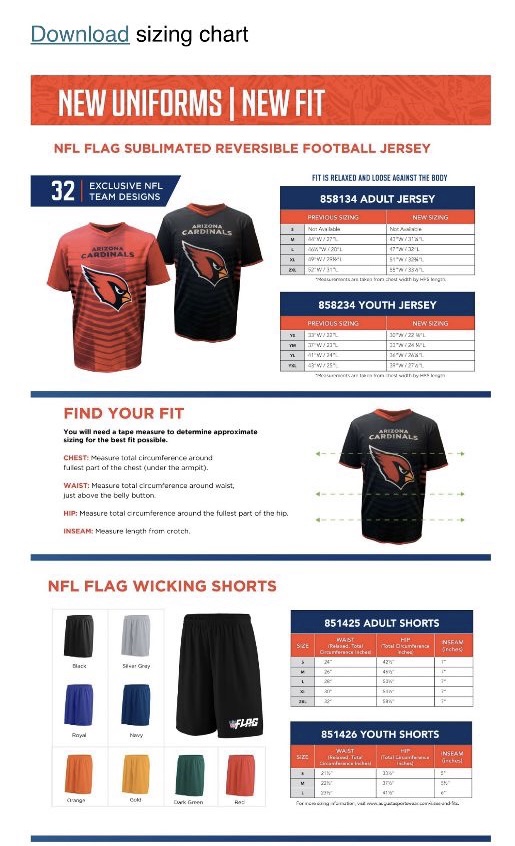 League Notes:
Now accepting registrations!